Vrijheid / Liberty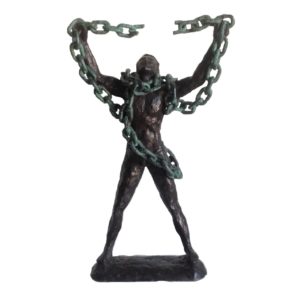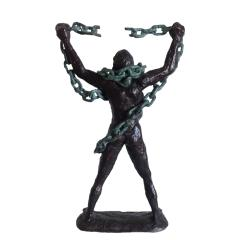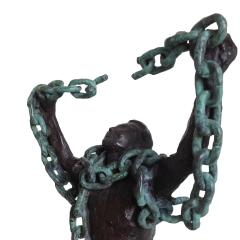 Dit beeld toont een man die naar een grotere innerlijke vrijheid zoekt en zijn ketenen verbreekt.
Het patineren, bruin en groen, is in natuurlijke kleuren. Dus het beeld kan buiten staan.
 This statue shows a man who is searching a greater inner freedom and is breaking his chains.
The patination, brown and green, is in natural colors. So, the sculpture can be placed outside.
Afmetingen / Size:
(l x b x h: ca. 23 x 7 x 37 cm)
(l x w x h: ca. 23 x 7 x 37 cm;
ca. 9,06 x 2,76 x 14,57 inch)
Prijs /Price:
€ 950,-/$ 1100,-